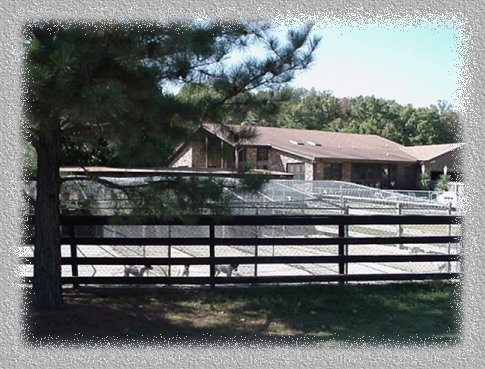 Hart Farms Kennel began shortly after I was involved in a riding accident which restricted my equine career to
teaching instead of competition. I never thought I would find the competitive satisfaction in any sport until I took my first terrier, Candy to the field and bolted my first groundhog. I have to admit, I enjoy showing my terriers and winning, but the "true" feeling of clean cut, raw competition is in the field with my terriers and the wildlife that God has provided....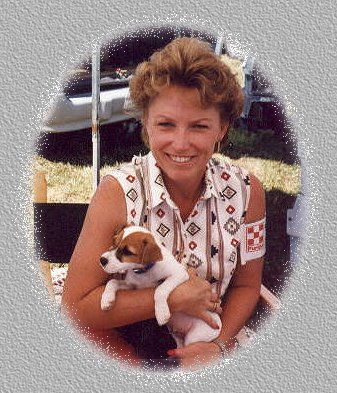 This competitive drive took me to West Virginia where we bought a second home in the mountains that we
call Groundhog Retreat. Last year alone, I was able to relocate over 40 groundhogs to Groundhog Retreat that would have been destroyed by the local farmers. I am dedicated to preserving the natural hunting
instincts in the Jack Russell Terrier and preserving the wildlife they hunt. Each capture gets a pat and a "thank you" before being relocated and released. Thank you Lord, for allowing me the opportunity to enjoy your creation in such a special way.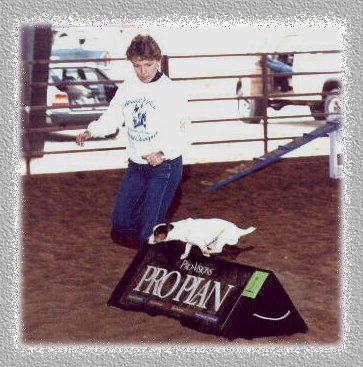 A cute little 11 inch, tri color, smooth terrier entered my life over 10 years ago that changed my future forever. She barely passed JRTCA registration requirements, BUT she soared in the hunt field by earning the TOP HONOR awarded by the JRTCA, a BRONZE MEDALLION... my first of many. Homestead Candy Cane was
the beginning of my breeding program and I owe the natural hunting instincts that my terriers boast today to Candy and her mother Donna. Candy still lives in my house today, sleeping with my husband Mickey and myself every night. At 9 years of age, she bolted two groundhogs from the same hole. I pray that when God
chooses to take her from me, that it will be in the ground; the place she begs to be every time I leave the house.