Congratulations to Lawrence J. Niles on acquiring Suenami!
A wonderful union for two wonderful individuals!!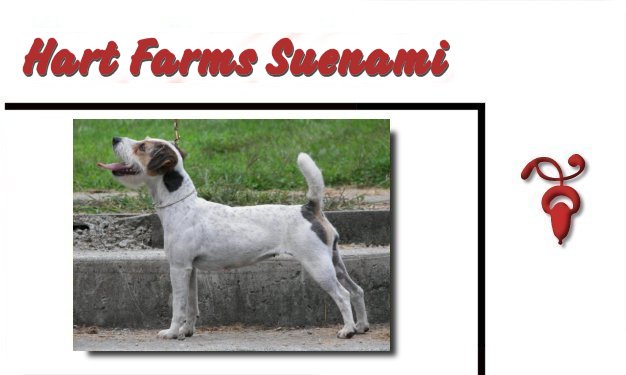 Sire: Owl Canyon Lincoln (G. G. Grandson of Hart Farms Isaac)
Dam: Hart Farms Secret (daughter of Suenami)
DOB: 12/30/11
Color-Coat: Tri / Rough Coat
BAER, PLL, SCA & DM: Normal / EYES: OFA Clear 3/2018
NHC: Groundhog
Suenami whelped a litter of 2 males by Hart Farms Bro on July 21, 2018.

Suenami's male pup by Hart Farms Bro at 8 weeks of age
from their first breeding:


* Suenami has a strong hunt drive and has won many conformation
classes and Championships. Her grandmother was one of the most
consistent and dependable working terriers I've ever had the pleasure
to be in the field with.