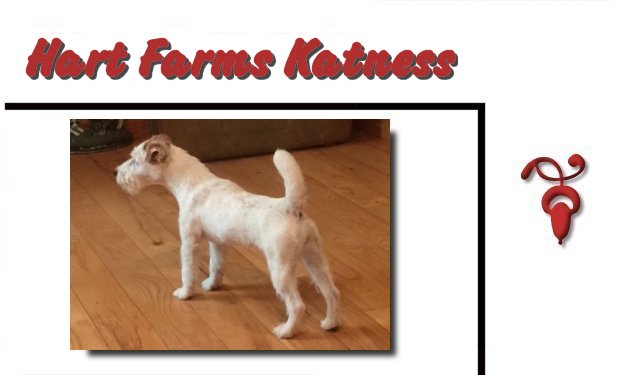 Sire: Hart Farms Bro
Dam: Hart Farms Ollie
Color, Coat & Height: Tan/White, Rough Coat, 10 3/4"
DOB: November 28, 2017
BAER, PLL & SCA: Normal / EYES: OFA: Clear 3/2019

** First time shown: Winner of Suitability to Groundhog at Spring Fever I in
Fredericksburg, VA!
* Katness is a beautiful female in a very small package. She has wonderful
structure, movement and attitude plus! She'll be able to walk into any
groundhog hole with ease. 2019 is going to be a great year for us both!