HART FARMS KATNESS
Sire: Hart Farms Bro / Dam: Hart Farms Ollie
Rough coated, tan and white, female
Click on her picture to go to her website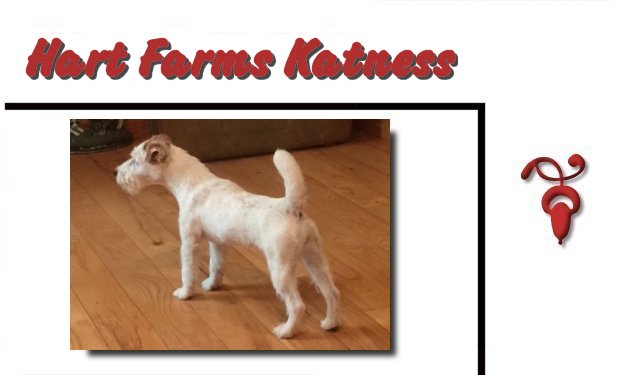 &
Legandary Bruiser
Sire: Little Eden Remedy Dam: Deer Mountain Ante Up
Bruiser is a complete outcross for the girls in my kennel. He is 12" at 9 months of age.
He is a rough coat and tri color. Bruiser has already earned multiple Puppy Conformation
Championships and Reserves. He will be introduced to quarry this winter and spring.
Photos soon to come!!